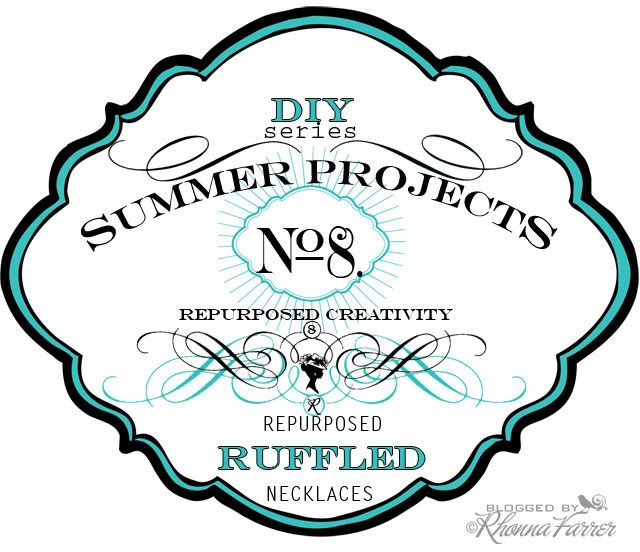 Ok, so Summer is almost over & lest you thought I'd forgotten about the

DIY Summer Series Project

, I thought it was time to get some pix of what I've been up to.

My sister & I were totally inspired by

Orange Poppy's Etsy shoppe

filled with delicious ruffle necklaces. You know when you have jewelry that you LOVE but you lose a piece, or part of it gets broken? Well, when we saw Rebekah's ingenius way of using jewelry...we had to try it!

And.....how fun to use

House of 3

digital papers printed out on

fabric

for the ruffle? Yea...check this out!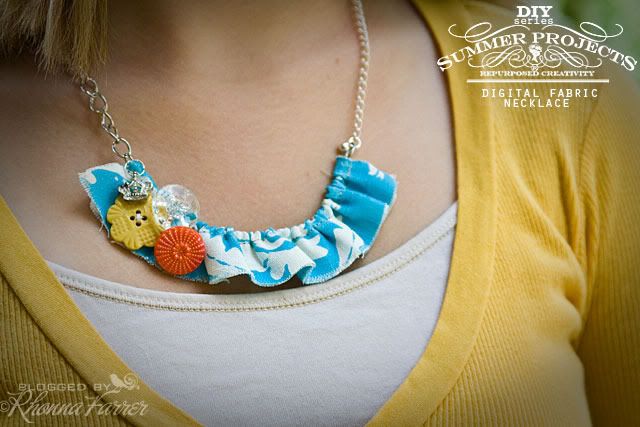 The above fabric piece is the

Damask Brushes

created as a pattern, then printed out on the fabric piece & made into the necklace.

I sewed vintage glass buttons onto the digital printed fabric, created the necklace & voila! A
DIY Summer Series Project!
...didn't buy anything new...used everything in my studio. **3:30 a.m. made for quite the fun project!**

Supplies Needed:


House of 3

Digital Kits **I used

French Oo La La Papers

here.
Inkjet Printable Fabric Paper
Necklace clasps, chain, findings. **use old necklaces**
Wire
Needle Nose Pliers/snips
Jewelry pieces to embellish **here, I used a French Pin I got in Paris**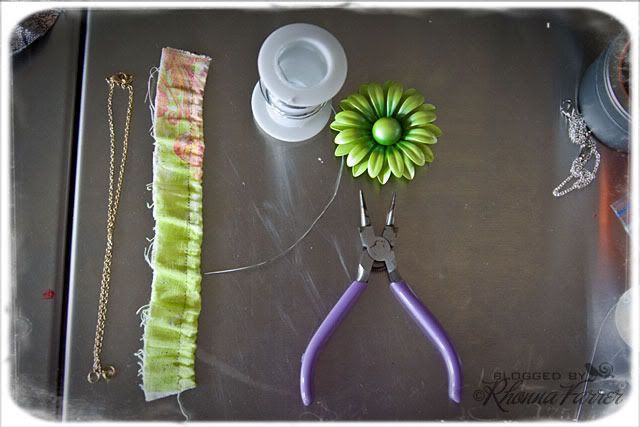 Steps:
1. Open up French Oo La La paper. Print on printable fabric.
2. Cut a long strip of the fabric, fold over & press.
3. Sew a 1/3" sleeve for the wire.
4. Insert wire, gather & finish off ends of wire with a wrapped loop on the ends.
5. Add jump rings, jewelry pieces & the necklace chain.
Voila! You're so chic!
Love these! Look how cute my sister looks in it with this tee shirt. LOVE!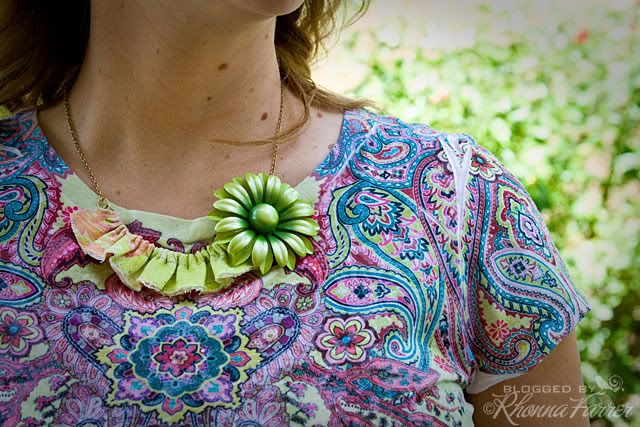 We seriously stayed up past 3:30 a.m. creating. crafting. gettin' our creative sparks flying....wow! I LOVE that! We made 6 DIY necklaces...

thank you

, Rebekah...for the sheer inspiration. I adore

this one

...bought it & can't wait to wear it! Go check out her shoppe..you will NOT be disappointed!
&...some weekend stuff:
1. happy Friday...

New House of 3 Twitter backgrounds

...for a rad price!
But, just cuz we love ya...here's a

FREE background

...going to change mine now! come & follow me on Twitter...**when it's back up I'll link**

2. Congrats to Janet & family....& the winner of the

Baby Kit

is: OurStory! email me, ok?

3. see what I'm up to with

this

, too! *wink*

4. Come back on Sunday to enter in a FAB give*away!
R