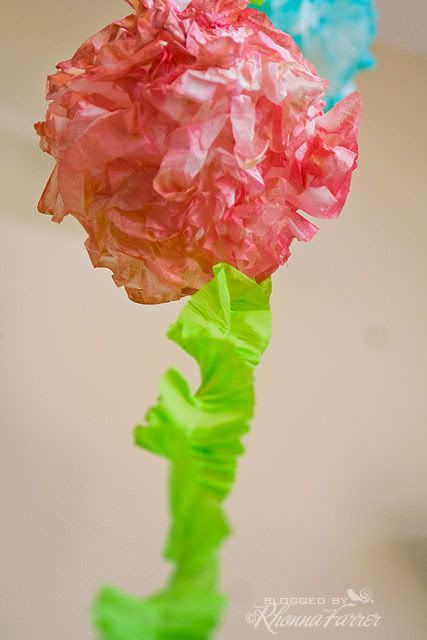 I've had lots of questions about the

coffee filter flowers

I did with

Glimmer Mist

&
crepe paper ruffles.
So...even though the pix are bad...just had my cell phone handy while I was doing it..I thought I'd give you some info:


step No. one>

Create the
Coffee Filter flowers
following my video OR whatever way is easiest for YOU!


step No. two>

With your favorite colors of

Glimmer Mist

, spritz a few squirts all over the flower. Be careful, because if you get it too wet, it will get too soggy! Let dry a bit...then sop up your excess spray with your flower....come on...sop it up! You'll get a lot of mileage from your GM! :) and...give your flowers more color!


step No. three>

Take a roll of

crepe paper streamers

& get your sewing machine out....Simply slide in the streamer as you work it through the sewing machine with a simple straight stitch. This is so great because you can make them as long as you need them.

Below, I have them hanging down from a very high ceiling, & I did 3 different lengths for variety.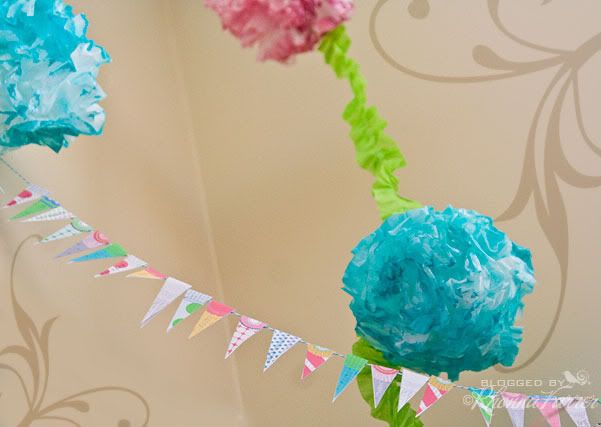 step No. four>

Staple your colored flowers onto the ruffle & swag, hang, wrap, adorn!